I am making a pact...right here... right now...
Pinky Promise
Something has to give because its just pitiful anymore.
I'm sitting in my office & I think I've become a pro at that. Sitting.
I've done posts before on how dangerous sitting is, how unhealthy it is, but yet, I get to do it all day long still. & I think its slowly killing me.
I see everyone getting FitBit goals of 10,000 steps a day & I love that... & drool in jealousy.
I think I even made that a goal before to try & start doing.
Except at the end of most days, my count is like 5,000 steps.
That's stupid.
When I leave work, I do good if I get in 2,500 steps ... & that's at 4pm...
2,500 steps by 4 pm
That's even more stupid.
Then I do work out - don't get me wrong - I do! But with my knee, its been strength training, or the PiYo - not a lot of steps happening.
So I go to bed getting in another 2,500 steps.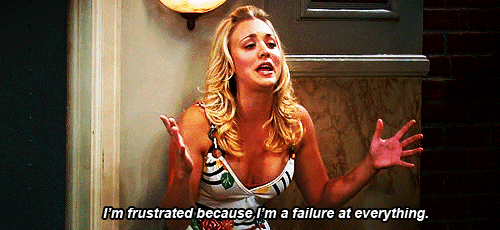 This really could be the GIF of my life
Stupid doesn't even count anymore...
So that pact I was talking about.
I've now got my alarm to go off on my computer at work every hour on the hour. Let me know another hour as passed, because in an office, its like a time sucker of a time warp. You never know when an hour goes by. It can be in a blink... on a Friday, it can feel like an eternity...
But I'm going to get up every hour, & I'm going to stretch. I have a stretch sheet on my wall so I can go over & pick 2 stretches & do them...
& then I'm going to get in some steps. Minimum 250 steps... hopefully more. I'm thinking I'll march in place for 2 minutes. But at least, that's adding in 2,000 steps to what I normally do by the time I leave.
So 2 minutes marching in place, 1 minute of some sort of strength (I have weights at my desk, or push ups off my desk) & 2 minutes of stretching... 5 minutes an hour
This sounds doable... & gotta be better then nothing - right?
What I'm learning in all of this... work is stupid.