After talking to a few people that know a LOT more then I do, they suggested that I still do the T25 along with the training for another half marathon...
& being the OCD person I am about following orders & plans, I was told to continue with what the calendar says... except don't do the lower body work out if it falls before the day before my long runs...
OK... a plan...
So I was excited to take the video & open up all the books & get ready.
25 minutes... I can do this - right?
I am someone who thinks in terms of numbers all the time. I count when I run... I know how many steps are in a tenth of a mile, which leads me to knowing how many times I need to count 10 times to get to one mile... yes, I'm that crazy when it comes to numbers.
I'm like the Rain Man of Working Out....
If only I could turn my number nerdness into real money
I know myself well enough to know what 25 minutes looks like in a run - how I feel, how far I get...
So translate 25 minutes to a work out ... I can do this.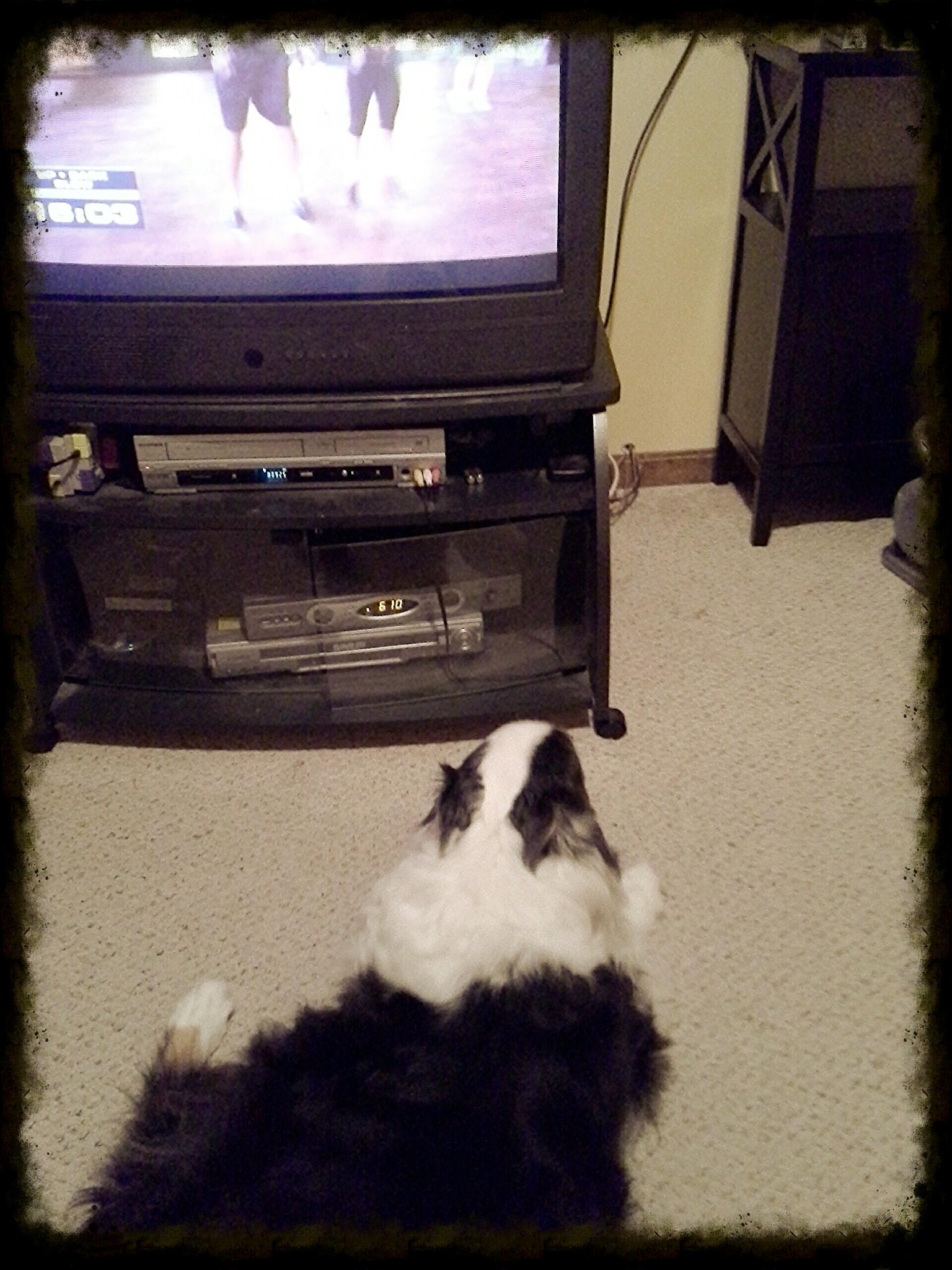 Rephrase this...
I can do this WHILE working out around a dog that likes to lay dead center of the floor
I get extra points for this
The first thing I liked about this work out is they take some of the pressure off of me by having a count down clock, as well as a ticker that shows how long that particular exercise is going to last.
Which is great for those one exercises that you are feeling like they are straight from hell & are used for only some sort of spy torture... you can see the end is near...
Day 1 means the Cardio tape...
I was kinda interested to see how hard a work out can be for 25 minutes.
yeah... it had me sweating... & panting... & groaning... in just 25 minutes.
But I did it.. & actually enjoyed it.
Right after taking the picture, I'm still deep breathing
& even more so, I did it with thanks to the modifier.
I ain't even trying to make it sound like I stepped in Day 1 & was like T25 pro... heck no... I wanted to find that Ms. Modifier lady & hug her in real life.
I would try each exercise at the full impact & most times, that would be for like 2 moves & then back to the modifier... but I loved she was there to show what to do. And now I have a goal to get through the whole video without any modifications.
I see T25 being in my life for awhile to get to that level....
My next dilemma? My running training gives me 2 rest days... T25 gives me one...
So do I use a rest day today or do a T25 work out?... we shall see...