I hope everyone had great races this weekend... I know there were a lot going on.
Everyone breaking free of the cold & getting these road races under their belts.
While I missed the big race in town, I did get in the 10K sponsored by Gone for a Run.
I had been on my feet for 10 hours on Saturday for a wedding & my feet were killing me, but I didn't even let my mind think twice about doing the 6.2 miles.
Now, I knew my time would be affected - but as I've made it pretty clear this year, I could care less about time. I just wanted to see the 6.20 on my Nike GPS watch & know I earned that medal.
& earned it I did.
Luckily, it was a beautiful day, so it was a pleasure to get out in sunshine & inhale fresh air. It was nice too because I saw some familiar faces & had some company for a few miles of the loop.
I actually started out pretty good keeping my intervals at 3 min walks/2 min runs for the first 4 miles.
I wasn't sure I would even be able to do any running at first with the way my feet felt & plus, I wore tennis shoes that I don't typically run in. I use these shoes for my Les Mills Combat. I tried running in them when I first got them, but they caused blisters on the back of my feet. I'm not even sure why I put them on but noticed those were the shoes I had on once I got to the park. Ooops.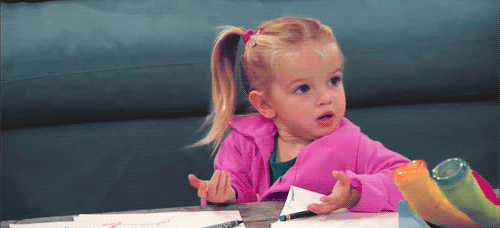 This was exactly how I felt when I looked at my shoes on my feet
I ended up getting a blister - but not in the back of my feet, but on the sole of my feet, the same place that I got them for the Ky Derby MiniMarathon. What is happening with this spot on the bottom of my foot? Anything over 5 miles & it pops up.
Needless to say, the last mile & a half was strictly walking... whatever... I was moving. I got my miles in.
I got my medal.
I EARNED my medal, I should say.
I just really enjoyed having the challenge ahead of me of doing this 10k the day after a wedding. Made me see strength that I have deep in me - especially when others don't see it. I know I can do it.
Did you have any races this weekend?