I can't believe its been 2 years since the Boston bombing...
but there it is. Right there in my time line.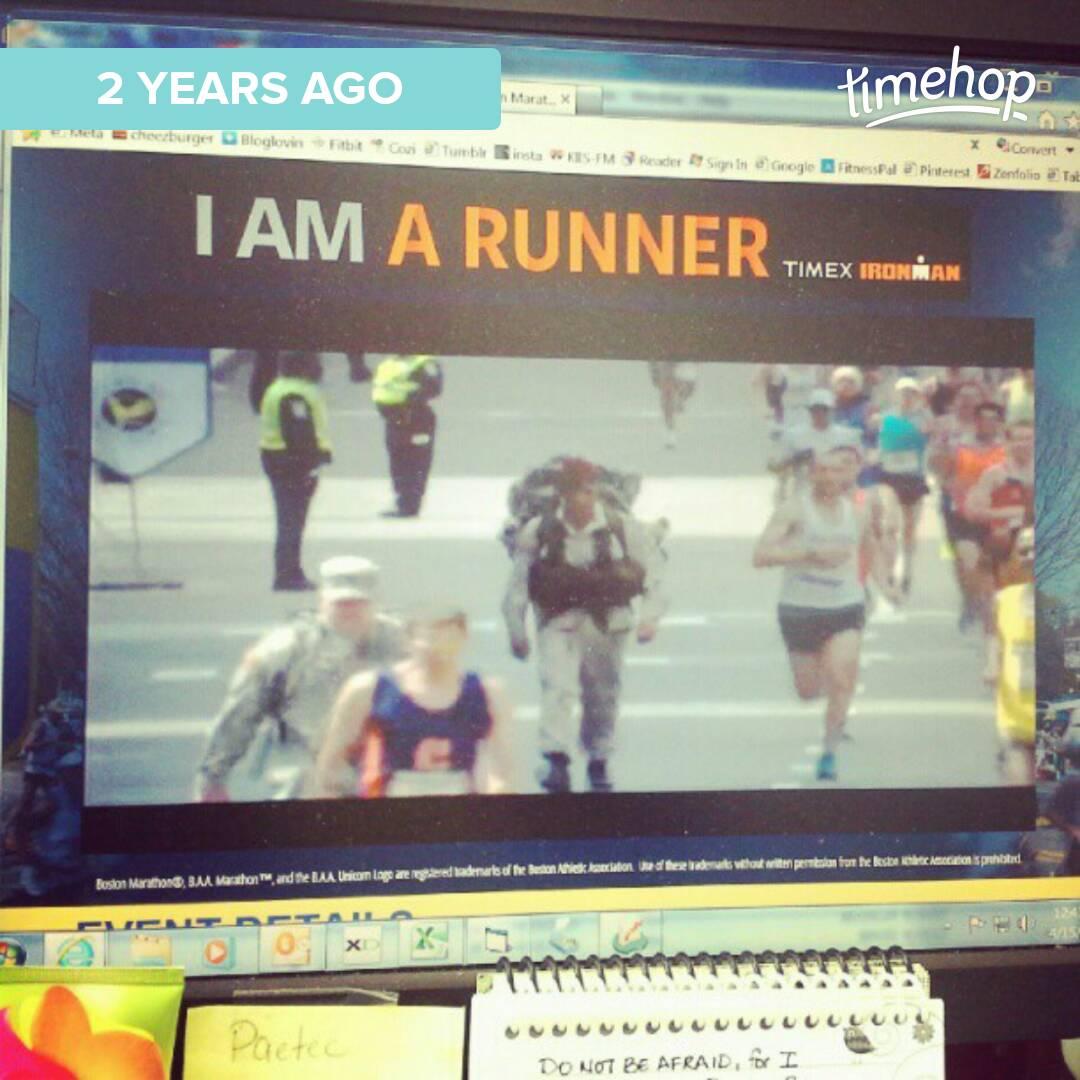 I took a picture of the screen of my computer where I had watched the race & the cameras had continued for about a half hour of other finishers.
I had noted I wished it could stay on all day because I could watch every finisher all day long...
little did I know what would actually happen a few hours later after these online cameras went off.
& here we are again.
I'm seeing posts from running bloggers who are ready to make it to that start line.
Prepared to do Heartbreak Hill.
Anxious to cross the finish line.
It's another year of Boston. A race where dreams come true just by running it.
& yet, it still feels scary to me.
I still will hold my breath until the end of the day & everyone is across safe.
I'm one of those people who doesn't shake things off as easily as T-Swift.
I applaud the people that run it with no fear.
The ones that say, I will not be stopped.
& I do love that while the 1 yr. anniversary - besides Meb winning (Go USA) - you saw a strong community of runners joining together.
& this year? A little bit of closure.
The fool that tried to pull this off just got convicted on all counts.
YES!
& we're waiting to see the conviction.
I will say, I think it would be wonderful if it came down while Boston was being ran.
Talk about Irony & Karma all mixed up together.
... & I'll be sitting here at my desk on Monday, once again cheering on some of the best athletes in the world!!!
Do you still feel nervous about Boston?
Will it always be one of those "where were you?" moments?
Are you or someone you know running?
The Blonder Side of Life
Click to join in!!!