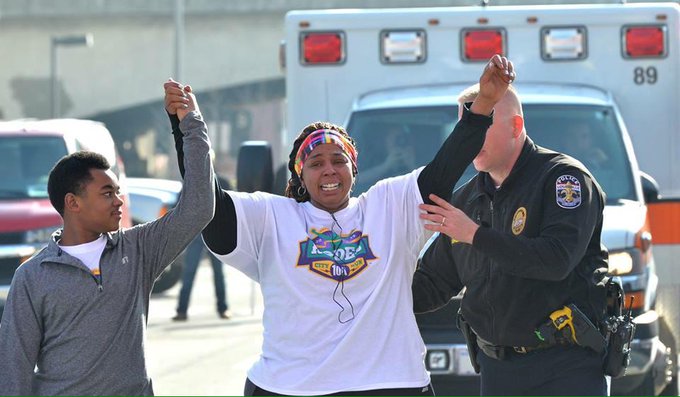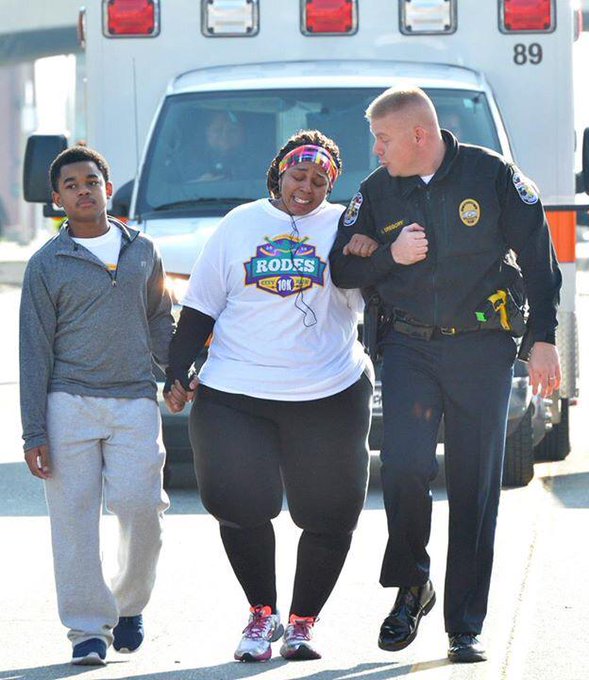 Our little 10k is popping up everywhere.
It started on our local Facebook pages... then the governor shared the picture & it started spreading around Kentucky... & then before you know it, I see it on Nightly news stations & even last night on Entertainment Tonight it was mentioned...
& now, the gusto of it all - its on Runner's World website!
Check it out right
Here
The story is about Asia Ford.
If you hadn't heard of the story, she's recently been on a journey of weight loss - especially after her diabetic husband had some surgeries removing a limb. She's lost a tremendous amount of weight & is still
PRESSING ON
to loose more.
On this journey, she's working out & tackling the Triple Crown of running - which involved the 10K I just did this weekend. The Rodes City Run.
Asia got really sick at mile 4 & a police officer & an ambulance had noticed her & came up behind her to ask if she wanted to stop.
She refused.
So the police officer, Lieutenant Aubrey Gregory stayed with her, & talked to her telling her stories of his family that had diabetes, doing everything he could to almost 'distract' her from the race... helping her get to the finish line.
& she made it... holding the hand of her son & onto the arm of the officer.
I just want to cry every time I hear the story.
The good in people.
The strength of people who does not want to give up.
The story of endurance.
I was thinking about it & while Asia's story has gotten a lot of publicity - as it should - I think of how many people have stories that crossed that same finish line....
& I guarantee you, a lot of those people had others who supported them, who helped them cross the finish line.
I know I did.
I know I'm not alone.
This just shows that a finish line is a goal for everyone. An individual success.
& while we all have our own stories crossing that finish line, I still love when the lime light is shined down on some of these people.
I guarantee you that someone was inspired somewhere to start moving...
To take that journey to get to a finish line somewhere....
All because Asia Ford decided to do it herself.
I bet when Asia laced up her shoes Saturday morning, she had no idea how many people she would touch... I'm sure that officer had no clue himself.
I love that you just never know when you are going to inspire someone in this world.