Where we look at the ride of the weekend
UP
// Peach Green Tea Lemonade on Friday...
DOWN
// Hearing that an early Pumpkin flavor season is going to take my Peach flavoring away early this year... NOOOO!!!!! Dang you all your pumpkin flavored obsessed people
UP
// The #LouisvillePurge didn't happen. If you hadn't heard, Louisville was trending because some stupid kids spread the rumor that The Purge was going to happen around Louisville. If you don't know what that is, apparently there is a movie called "The Purge" & its a night where anything goes. Want something - steal it. Hate someone - kill them. Anything goes. They seriously canceled football games around town, police were on alert - it was kinda crazy. They said THOUSANDS of people bought the app for the Louisville police to listen. Me? I was asleep by 10:00... try to get in my house with all our dogs & our neighbors dogs.
This was a real thing going around....
seriously...
stupid...
DOWN
// Stupid kids that start rumors ... I heard that kid is in TROUBLE. Got kicked off his football team. He said, "I didn't think it would turn into this big deal"... be careful of your words people.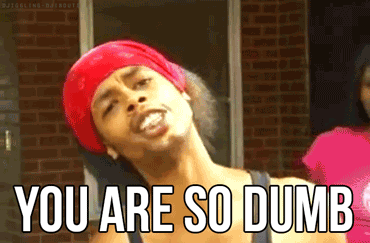 UP
// Michael Jackson made me sweat again. I get why he was so skinny. Moon walking is some serious butt burning stuff.
DOWN
// Didn't get in a 'real' work out all weekend long....
this was me this weekend
UP
// .... but I did do a 2.5 hour photo session so I did stay up on my feet moving for awhile.
UP
// The heat held off on Saturday for my family photo session. & it was an overcast day. Overcast days are like a photographers dream! I always want to high five Mother Nature on days like that. I DO thank Jesus for those days though... believe that!
DOWN
// We didn't have a real supper all weekend. It was a bunch of munching on whatever. That's bad. When I much, I munch... everything.
UP
// Hercules on ABC Family ... the song "I won't say I'm in love" is one of my favorites. I am very dramatic when singing it too.
DOWN
// a cow tongue.. in our youth lesson on Sunday. The smell was killing me. Poor cow.
Just in case you wanted to see a close up of a cow's tongue
... you're welcome...
UP
// That lesson will definitely stick with the kids.
UP
// Lunch with friends after church... & a real meal... a change from munching.
UP
// I watched Austin Powers - the first one... I totally forgot how stupidly funny it is
UP
// reload on my Vanilla Natural Creamer for my iced coffee. I was on danger alert.
UP
// Read a whole book in one day. That hasn't happened since.... since... I can't even remember.
UP
// Got to read on a rainy day on my porch... I say it over & over. This is my happy place. It was Sydney's too because I couldn't get her to come in. She is an old country dog that loves staying on the porch.
UP
// My hubs said he gives up on trying to fight my love for Wolverine & he got me a shirt. I do love me some Wolverine... especially a Hugh Jackman Wolverine....
DOWN
// More night time munching... UGH!
How was your weekend?
Do you love Austin Powers?
What work out did you get in?