Life is about learning experiences.
& I've learned I need direction.
I need someone to hold my hand & lead me in all things exercise.
Now when it comes to most things in life, I'll take charge & I'll lead the way.
In exercise? I hate trying to figure it out.
What am I even talking about?
I don't know... I'm lost!!!!!
Since my running has been wonky (yes, wonky is one of my favorite words) I have had to find other ways to work out.
I did the T25 thing - loved it. I still use it actually.
I bought the PiYo - hated it. Well, not really HATED it. It's just not something that I can do easily with a WONKY shoulder, plus, I just try & try ... & try... & try to really like Yoga & Pilates & I can't make myself do it. So to do a 60 day plan of it. Just kick me in the gut for 60 days & that would be more fun.
So without my running half marathon training calendar not being used (Stupid knee, stupid back, stupid schedule)... & no other 'plan' or calendar in front of me, well, I'm feeling lost.
Last night I sat in front of all my dvd's & thought about which one to do for about 20 minutes. 20 minutes that I could have been doing something.
I ended up doing Jillian Michael's Banish Fat Boost Metabolism ... kicked my butt too...
& then it ended & I thought, what am I going to do tomorrow?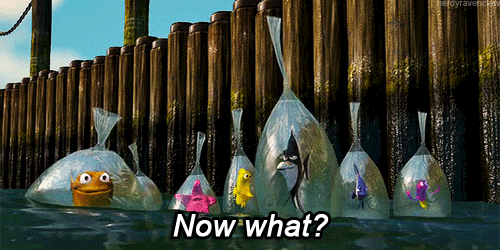 I think I just don't like to think about it.
This comes easy for some people. Not me.
Editing pictures comes easy for me.
Talking to youth about Jesus comes easy for me.
Getting on my husbands nerves comes easy for me.
Trying to figure out the best way to lay out a workout... does not come easy for me.
I then remembered, HEY - I have P90X that I bought off of a church friend.
I'm going to start that, to which my husband says, aint no way.
He apparently did a couple of work outs with friends when P90X was really popular & he said if I can't do PiYo with a bad shoulder, aint no way I'm doing this one.
Well poop.
So today, I'm on the hunt for a plan.
I may search for another workout plan on Beachbody - I like they have workouts with 60 day plans.
Maybe I'll even try & go back to my running workout schedule & use walking instead & then those cross training days, put in my T25.
The lesson in all this that you have learned about me.... I'm an overthinker...
Anyone else struggle with what work out to do?
Do you love Jillian Michaels?
Are you on a training plan right now? Which one?