Yep... 2 posts in one day...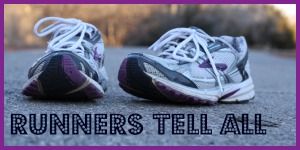 Click the button to join other awesome runners
Look at me!
But when I saw that runners were linking up? Well, I hate when there's a party & I don't get to join in...
This month, the topic is Race Pictures...
The perfect time for me to post the picture of my last race.
I just thought the other day that I never did post it.
Well, while it's not my best race, nor is it the best picture (Hello hiding face)
I still love it
It's accomplishment
It's having my best friend & my biggest cheerleader next to me
It's about what it looks like when doubt gets kicked in the face

Yep... I kinda like this picture