May 20, 2015 / Wednesday
First, can we stop & recognize the date. 5/20/15 ... I have a thing for the number 5 so days like that just make me happy. I am a certified number nerd. #truth
Started my day off with a smoothie. I have run out of spinach to make all my smoothies look like they are uber healthy - but I loaded up on the frozen blueberries.
Fun fact - blueberries are supposed to be good for inflammation. My whole body is an inflamed mess.
But I also have been doing good at freezing my bananas for my smoothies to make them a little thicker.
With a frozen banana & frozen blueberries... I thought my Nutribullet was going to explode. I seriously think I smelled fire getting ready to happen. But it was yummy & felt like a milk shake.
I probably could have done the Dairy Queen Blizzard test & turned it upside down & it wouldn't have budged.
Side Note - I've never had anyone from Dairy Queen actually turn it upside down for me. I've also only bought maybe 2 blizzards my whole life.
Had my usual Subway at lunch... Lunch date. Every Wednesday, I meet up with my hubs for a standing lunch date. Ahhhh....
After work, I headed to the grocery. I say it every time. It's EXPENSIVE to eat healthy. I'm not even joking when I say, I don't get out of the first aisle (which is produce & the health food area) where my basket isn't full & already is at LEAST $75.00 ...
I was so happy though that I remembered to load up my grocery card with the digital coupons..... PLUS, I had a $7.00 off coupon that I got on my last grocery trip. They felt sorry for all the money I drop. When my bill came up to $71.00 for the trip, I felt like I wont the lottery. Food ain't cheap.
I did come out with a Kombucha to see if it would help my nausea that is STILL killing me. I figured the probiotics PLUS Ginger would have to help. It actually did too... though I woke up in the middle of the night nauseated all over again... sigh...
I got in my Les Mills workout... I can't believe tonight is the LAST ONE in the series! That 9 weeks went really fast!!!
My legs felt a little bit better too. Still shaky & weak, but it was better.
I'm making a subconscious choice to get some protein in at least 30 minutes after I work out. I even bought some Protein Plus juice things to drink a little after I work out. I totally don't do it right when I work out & think about refueling the body properly.
I'm just like, give me chocolate.
We'll see if it helps.
& then I just worked on my Bible Journal & watched all the news of the new Plus Size model that is popping up everywhere. Love seeing someone strut their stuff no matter their size.... interesting to hear all the comments. On TV, every one seems so supportive which is awesome, but man, get online & hear the comments pour out at what they think she really looks like. I guess people feel more free to speak behind a screen. I think these are the same people who are just buttheads in real life anyways.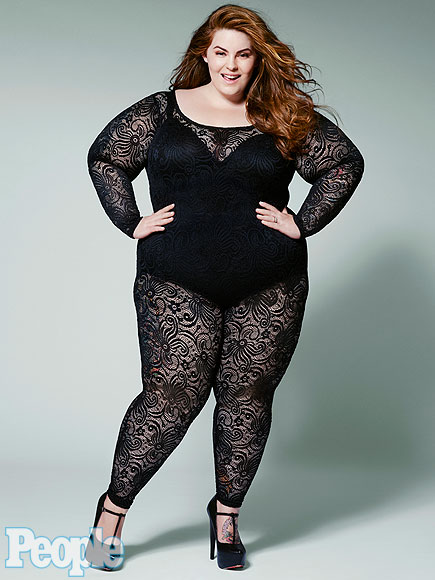 Do your thang girl!!!!
I'm just glad to see someone besides a stick-like-figure on the cover of a magazine.
Those girls only make me sad that I'll never have a thigh gap.
I ended my night watching
Survivor
& cheering on the winner.
Easy-peasy-day....
Almost to the weekend!!!!