Oh man... the training that went downhill...
2/17/14 - Biggest Loser Cardio Max
42:01 - Burn 333 Calories
I actually really enjoyed this. It was one of the first times in awhile I felt strong. My knee was achy but it was a good work out.
Sleep: 6:41
Steps: 5,583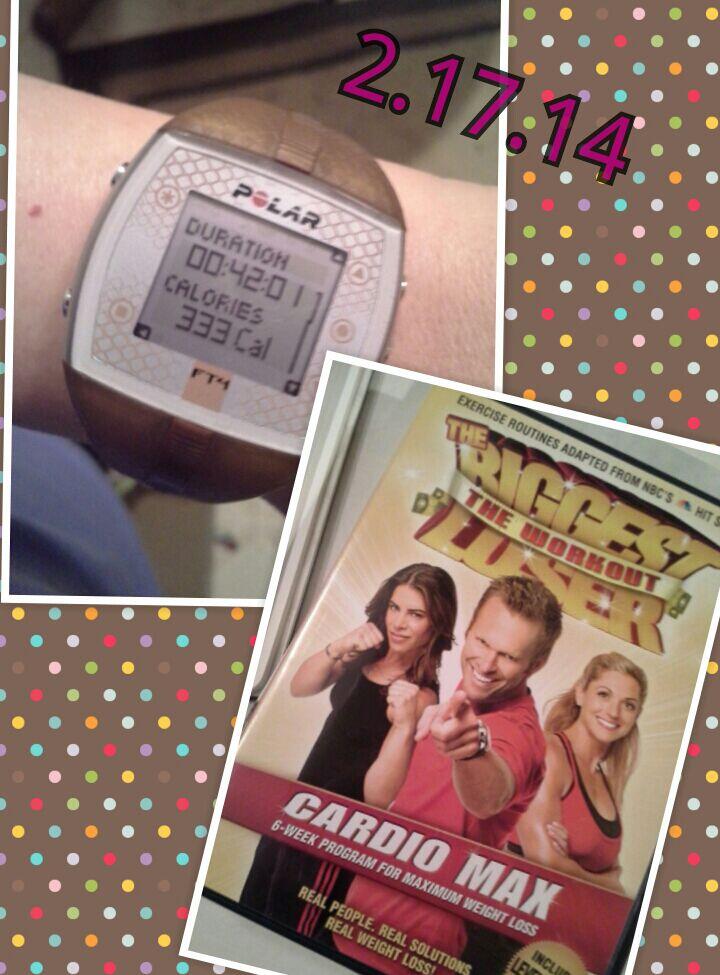 2/18/14 - 3.06 miles
44:59 - Walk 3 min/Run 1 min - 407 Cal Burn
I was supposed to run on Monday but I knew the weather was going to be nice on Tuesday so I moved it out another day. Oh man, it was wonderful being off the treadmill, even though my feet were soaked from melting snow. My knee hurt pretty good on this one, but I expect it every time I hit the hills.
Sleep: 6:34
Steps: 10,335
2/19/14 - Biggest Loser Weight Loss Yoga
35:22 - 145 calories
So much for weight loss... but I did enjoy this one. It was more of a fast pace. Or maybe its just my crush on Bob Harper.
I do think I yawned this time - just maybe not as much
Sleep: 6:18
Steps: 6,841
2/20/14 - The wheels fell off.
I had planned on running, but I was feeling really bad. My throat & ears were killing me & I could feel my energy sapping as the day went on. So I went home & thought I would get some rest & try & save up the energy for my 6 mile run on Saturday
Sleep: 7:18
Steps: 3,940
2/21/14 - Wheels rolling away.
I was a sneezing fool & felt like I had a fever all day long...
Just get me in bed
Sleep: 7:06
Steps: 3,174
2/22/14 - I'm stranded on the side of the road
I was so mad. It was a beautiful day - perfect for my 6 mile run... but look at my sleep. I was med'ed up... & was hoping after all that rest I would be able to pop up feeling perfect. So much for dreaming. I was miserable still. I didn't know a head could hold so much fluid that comes out of my nose. Nice - huh? Dang it...
Sleep: 10:19
Steps: 2,488
2/23/14 - Nope... nothing...
Still feeling bad.. on the mend, but no where worth working out. Not to mention, it was SNOWING.. forget that 60 degree day I missed out on.
Sleep: 6:35
Steps: 5,188
So I'm hoping to get back at it this week. I'm nervous because my ears are still hurting & my nose is still running...
I'm going to take it slow... but gotta get moving again.
I'll just make sure I have my Kleenex with me for the next few work outs. I still feel a typhoon can come out of my head....