DOWN
// my brother in law is still in the hospital fighting all sorts of problems that spring up something new every day. Dang it. He needs prayers even more then before
UP
// love seeing family gather to take care of each other
UP
// I worked out every day this week... BAM! SNAP!
DOWN
// my stomach has been all sorts of messed up ... actually its been that way since November... when we moved offices. I think my nerves get the best of me.
UP
// did oblique workout... with my side pain since November, I haven't worked out that area in awhile. It's improving so I went for it. The love handles are calling for it....
DOWN
// OOUUUCCCHHHH!!! Sore muscles. Not working those muscles out for awhile, let me tell you - I FELT it... let me rephrase - FEEL it!!!
DOWN
// .... & coughing from this sinus infection with sore stomach muscles? I almost wanted to curse here.
This is me every time I feel a cough coming on
DOWN
// Kinect work outs. I stay green on the screen, I try not to move out of the area... but a dog will walk in front of it throwing it off... or it doesn't count the move when I obviously am doing it. Like a rep of 20 - I end up doing like 35 & it only counts me as doing 7 & then tells me I need to step it up, I'm being lazy. BITE ME KINECT!!!!
UP
// I traded in my morning coffee a few days this week for Breakfast Tea ... & I did OK with it. Didn't feel a slump of sleepy.
UP
// my WUN (what I call Walk/Run intervals) went fantastic on Monday. I had no back pain, no knee pain.....
DOWN
//.... but guess what has been killing since I started WUN'ing again ... my bicep tendon. Swinging that stupid arm. I swear, I'm buying a sling this weekend to wear when I'm hitting the pavement. Not even joking.
UP
// the word WUN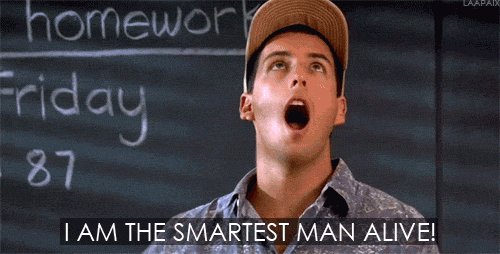 Hope you all had a great weekend...
&
HAPPY VALENTINE'S
to you all
Even if you don't have someone to share it with - LOVE YOURSELF!!
Go treat yourself to something... heck, I am married, will be celebrating & I'm STILL going to treat myself. Count on that! A total
UP
!