Where we look at how life has been going
Another weekend closer to Christmas
... that's an UP & DOWN in my opinion...
DOWN
// my house looks like a Christmas bomb went off. & not a cute Christmas bomb. I mean, ribbons, paper, boxes, packages, laying everywhere. I think my kitchen counter is in there somewhere... maybe?
DOWN
// I haven't been to the grocery in maybe 2 weeks... I'm afraid to look closely to my bread.
DOWN
// Health Insurance Companies customer service. More specifically, Anthem Blue Cross Blue Shield. I told someone today that after Friday, sitting on hold with them for almost 3 hours... for an error on THEIR part, I need a stress test, that I'm sure they wouldn't pay anyways.
UP
// Knitting while being on hold for 3 hours. Might as well be productive
DOWN
// Waking up at 5:30 on a Saturday morning...
UP
// ... but turning around & taking a morning nap...
DOWN
// ... feeling like poop after waking up from a nap. I never feel great after a nap. I feel weird. Discombobulated.
UP
// Discombobulated is a fun word.
DOWN
// my hubby having to work on Saturday.
UP
// Able to get my hubby's gifts wrapped with him away.
UP
// Youth kiddos Christmas party. This is my 11th year in our church youth ministry. 11 years. That means when I started in there. A first grader at our church is now getting ready to become a Senior....
DOWN
//... I am old.
UP
// One of the youth girls brought in home made sugar cookies with peppermint in them. I'm not a big peppermint person (unless its a York Peppermint) & they were so yummy.
DOWN
// One of the kids got an actual Album for her white elephant gift... she was clueless what to do with it. She ripped the jacket apart like you would a CD holder not realizing that they don't open all the way. & then she said, I guess I hang this on the wall?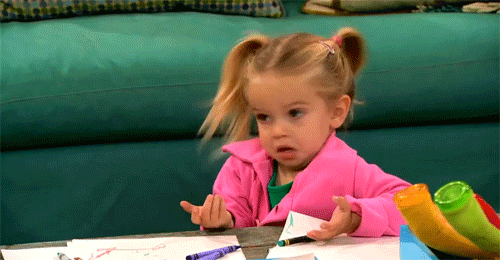 How she looked when she opened up a thing called an album
DOWN
// ... I am old.
UP
// I had a free drink reward on my Starbucks card. Always makes me happy....
DOWN
//.... I only got a medium with my free reward. Ricky asked me why. I told him because calories are ridiculous....
UP
// ... I saved on a BUNCH of calories...
DOWN
// .... I would have liked to down them though. That Vanilla Bean Frappuccino was everything everyone has ever said about it.
DOWN
// I missed the special on TV about Disney & Broadway. 2 of my favorite things. I forgot to set my DVR for it too. Poop.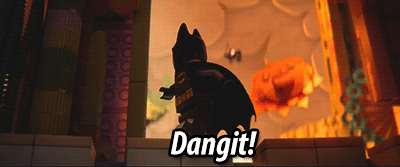 DOWN
// I missed Once Upon a Time as well...
UP
// ... I did remember to DVR that one.
UP
// I love Barbra Walter's Most Fascinating People....
DOWN
//... I never agree with her #1 pick. George Clooney's wife? Really? I don't think I ever heard her voice before they showed the 10 second clip of her speaking last night. Me? Not so fascinated.