Where we look at how a weekend goes
DOWN
// Our heat is broke... I think we've had issues with our heat every year since we moved into this house 13 years ago
UP
// I got to spend Friday night reading. I rarely get to do that.
DOWN
// I did it while keeping the dogs company while the heat repair man was at our house. Try & read with 3 dogs wanting you to pet them & play with them.
UP
// I finally downloaded Mindy Kaling book... I am always a little late when it comes to reading books.
UP
// Down comforters when the heat is out
DOWN
// Hubs had to work. It's a double down because first he has to work & its Saturday - that shouldn't be allowed. 2nd, when he works, I can't sleep in. It's just too much going on with the dogs freaking out that he's leaving, so an early morning. I only get 2 chances a week to sleep in. When you miss Saturday, 50% is already messed up.
UP
//
She Reads Truth
is finally on Android
DOWN
// My stomach has been a mess lately. I'm wondering if it's a gluten thing. I just started eating bagels & I'm thinking that's when my issues started.
UP
// I'm in love with Bailey's mudslide chocolate creamer. I wanted 2 cups of coffee - its that good.
DOWN
// if I had 2 cups of coffee - my heart would literally explode.
if it makes me this happy, maybe I should go for it
UP
// I knitted all morning... I mean ALL MORNING.
DOWN
// Had a knit fail...
UP
//... but I 'frogged' it & made it into a beautiful headband I'm mailing to a blog buddy.
UP
// the weather cooperated with me for my final photo sessions of the year.
UP/DOWN
// It's always bitter sweet when its the last session of the year, but I purposefully don't schedule anything after a few weeks into November so I can enjoy Thanksgiving & Christmas without having to worry about editing & appointments & weather & just all the photography stuff.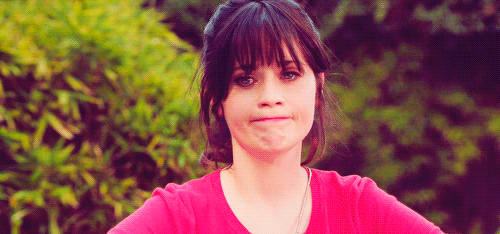 Me at the end of photo season
UP
// I got my first red cup from Starbucks after my session. Chai Tea, I love you.
UP
// Also earned my free reward for my next drink. Gotta save it up for a venti. Or trenta.
UP
// Got to see my husband for about an hour...
DOWN
//... & then had to leave him again...
UP
// .... to meet my family & go see the Wizard of Oz at a school play.
UP
// I love my one twin niece loves me...
DOWN
//... & makes me sad the other twin does everything she can to avoid me #opposites
DOWN
// My back was doing great. Didn't even bother me one bit during the 2 sessions I had earlier... but those seats in that auditorium? Give me strength Lord. I sat leaning up 90% of the play trying to get the pressure off of my back. I was in tears going to bed.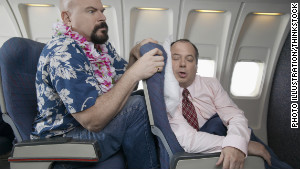 how I felt in the school chairs
UP
// School plays are awesome in the cheesy-factor. One time the wicked witch came across on a wire & they lost control... I snorted from laughing. I apologize if her family was around me. It was pretty funny though.
UP
// Knitted hats to cover hair I don't want to straighten.
UP
// fingerless gloves when its chilly.
UP
// back in youth group with kids I just think are great...
DOWN
//.... except one kid who just really is a preteen boy. He doesn't care for me & he was alone with me in our group. He just tries to push me to my limits. I tried to be kind, give him chances but with only 5 minutes left in the class, I had to tell him to leave.... I left church a nervous wreck, shaking from rudeness... sad...
UP/DOWN
// we went & had lunch at a place that has TV's everywhere with every football game going. UP for Ricky & his fantasy football heart.. DOWN for me because its like eating by myself.
UP
// It was a beautiful Sunday... couldn't have been better. Well, maybe if I wont the lottery, but that's another issue.
DOWN
// The Walking Dead. Anyone else watch it this week & just not care. Though I did like the last 5 minutes with Eugene. ... & his Tennessee Topper - is that what he called his mullet? I laughed.
DOWN
// Our heat is still broke... & freezing temps are coming... great