Oh, only 5? This will be fun to figure out what to put in here
1. Kung Fu Fighting
I started in kung-fu when I was 7 years old, along with my dad & my brother. My mom never took it but I always said she was the one to be afraid of in the family. I got my black belt when I was 16 years old & then was an instructor, which was weird. Grown men don't like a 16 yr old telling them they are doing something wrong.
... the irony of all of this? I get hurt usually walking across a floor, so my husband laughs when I tell him about martial art competitions I would fight in.
2. 22 years
It doesn't work if you say it over & over... I've tried...
I've been at my job for 22 years. 22 years people. That is a long time. So that's like half of my life I've been here. That is so freaking depressing. Especially because I don't even really care for the job. I mean, its a good job. It pays well, it gives me freedom, its comfortable... but it doesn't give me that feeling of doing what I'm supposed to be doing in life. Plus, they haven't given out raises in like 8 years, & they took away 99% of our benefits - including health insurance. So yeah, it feels like its sucking the life out of me. But I guess most jobs do that.
(FYI - I do photography on my own as a side job - its not my main job... YET)
3. Music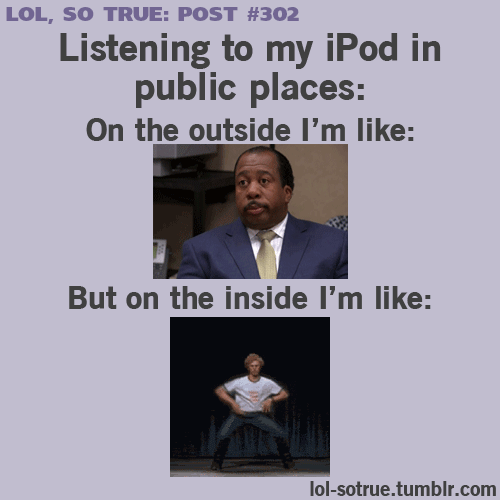 I am one of those people that usually hates silence. I have music playing like 99% of the time in my life. In my car, at work, running, when I'm cleaning - even wear my iPod at the grocery. I always say that my body only works when music is playing. I love all kinds of music too. A normal shuffle will give you everything from Christian music, to Broadway, to pop, to a TAD bit of country (its growing on me as I get older) to heavy metal... especially 80's hair bands... but you'll never ever NEVER find Jazz on my iPod... blah...
4. Politics
I don't get it. I feel like its a mute point. I feel like it doesn't really make a difference what the people of the country think. It's all the decisions of the big guys in Washington. They don't care what anyone else thinks or wants. Maybe I've watched too much House of Cards lately. But if you ask me anything about politics or what's happening in the world? I'll have a blank look. Ask me anything Entertainment & I'm all on top of that.
Priorities
5. I worry
I am one of those people who worry about everything. I mean, EVERYTHING! I think of what could possibly go wrong & then I worry past that point. I left the fan on for the dogs today... I worry its going to catch on fire... or Harvey Dent will put his tongue in there & it will get chopped off. Irrational worries. I'm the queen of them.
What's something I need to know about you?