This weekend was crazy busy.
I had photo sessions on Friday, Saturday & TWO on Sunday...
That meant I was moving anyways, venturing around town with a camera in hand. Also meant I was sitting in front of the computer uploading pictures & starting the editing process any time I wasn't doing a session.
But I was conscience of keeping my goal of working out every day still in sights...
I got home late Saturday night, it was 9:30 & I thought, I don't have my mile in... so guess what? I hit my driveway for a quick 1 mile jot...
So far, its still going...
If anything, I like that my body gets to sweat every day... even if its for 15 minutes a day. Its something
& look right there... my week on Daily Mile... something EVERY DAY!!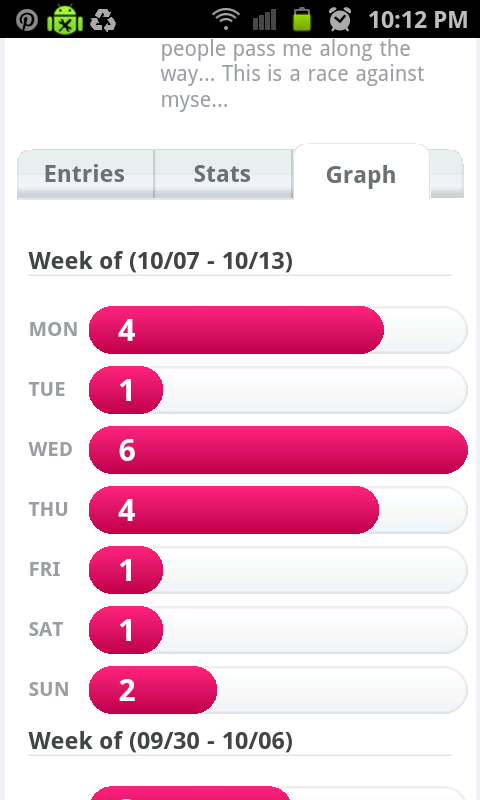 That's a first for me..
I like it...
The downside of the weekend....
Right on the other side of my computer where I edit, the candy jar full of Halloween candy...
I ate the whole freaking thing this week...
Its funny when you don't think about it - just a grab here, a grab there... & POOF, its all gone.
Ricky came up last night & said, where's the candy.
IN MY BELLY!!!!

Well, that's disappointing.
But at least its gone... right? New beginnings. Keep up the challenge - stay away from candy.
Onward & Upward....